Czy ktoś z Was uczy 2-latki? Ja robię to dopiero od 3 lat… Chociaż powiem szczerze, że nie garnęłam się do tego 🙂 Dlaczego? Początki są trudne. Najczęściej jest tak, że pierwszy rok w przedszkolu upływa dzieciom na przyzwyczajaniu się do nowych pań i przede wszystkim do tego, że rodziców nie ma w pobliżu. Wtedy przychodzę JA… 😉
Niektóre dzieci zaczynają płakać 😀 , niektóre chowają się za swoimi paniami. Staram się uśmiechem, ciepłym słowem przekonać do siebie, ale jeszcze są nieufne i minie trochę czasu zanim się oswoimy. Siadamy na dywanie. Zaczynamy od prostych słówek, które nas otaczają: floor, carpet, window, door. Jaka jest reakcja dzieci? Żadna 😀 Patrzą się i patrzą… Mamy już  grudzień, a niektóre nadal tylko patrzą. Inne… w końcu reagują! Mamy pierwsze sukcesy. Jest radość! Spójrzcie, jak śpiewają SSS "Open shut"
Poznaliśmy już 4 kolory. Robot Ricky ( korzystam z kursu Ricky the Robot Starter wyd. Pearson) trochę pomógł z historyjką o klockach. W przedszkolu też są kolorowe klocki, więc, aby poznać kolory, dzieci podawały sobie dużego klocka i powtarzały nazwę koloru ( niektóre nie mówiły nic tylko podały klocka, a niektóre nawet nie wzięły klocka do ręki). Później odgrywamy historyjkę 🙂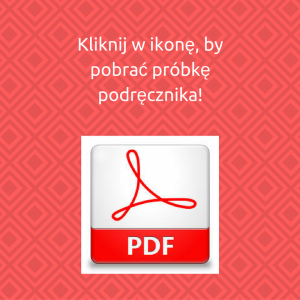 Handouty pochodzą z Big Book Ricky The Robot
wydawnictwo: Pearson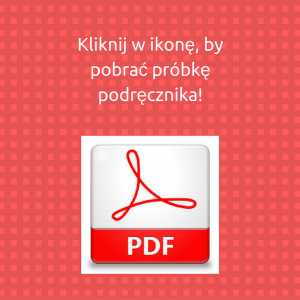 Żeby powtórzyć nazwy kolorów, używam folii bąbelkowej, pod którą wkładam kartki w różnych kolorach. Kiedy wypowiadam nazwę koloru, dzieci muszą pstryknąć odpowiedni bąbelek 🙂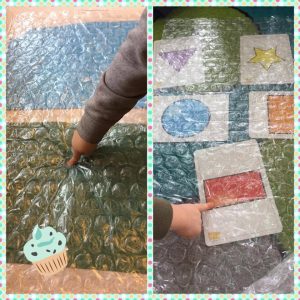 Pod folię można wkładać też karty obrazkowe i przerabiać podobne ćwiczenie w starszych grupach.
Uwaga! Najlepszą zabawę zostawiam na koniec: kiedy powtórzymy słówka, dzieci mają 30 sekund, żeby "wypstrykać" pozostałe bąbelki. Nawet ja to lubię 🙂
W prowadzeniu zajęć z dziećmi bardzo ważną rolę dla mnie odgrywają bodźce sensoryczne. Jest tak nie tylko dlatego, że zapamiętywanie języka jest łatwiejsze gdy można dotknąć, powąchać, czasem posmakować (jak jest temat jedzenia oczywiście 😉 ) , ale też dlatego, że mój synek ma zaburzenia integracji sensorycznej i to, co ćwiczę z nim, i czego dowiaduję się o sensoryce, przekładam też na zajęcia językowe już w najmłodszych grupach.
W kursie jest też fajowa pioseneczka "Four Little Birds" (Ricky Starter).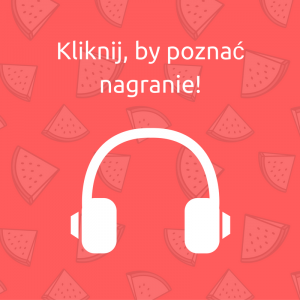 Można podrukować ptaszki i odkładać po jednym, ale… muszę się w tym miejscu przyznać… Nie lubię wycinać :/ Oczywiście robię to czasem i pomaga mi w tym córka, jednak najczęściej kombinuję takie rozwiązania, żeby nie wycinać 😀 dlatego… biorę kartkę A5 i nacinam 4 razy (nie do końca), każde dziecko dostaje kartkę i podczas piosenki urywamy kawałeczek – kiedy w piosence  jeden ptaszek odlatuje i rzucamy na środek sali. Po piosence można zaśpiewać "Tidy up" i wszyscy sprzątamy papierki z dywanu 🙂 . Można też zastosować wersję uproszczoną – pokazujemy rękoma.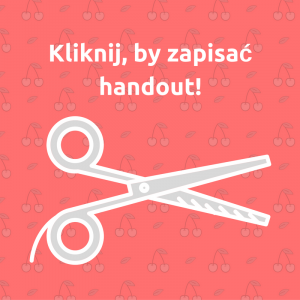 Co jeszcze mogę Wam poradzić? Dużo ciepła, rutyna, która daje poczucie bezpieczeństwa, powtórki, powtórki i jeszcze raz powtórki 🙂 Zostawiam płytę w przedszkolu i proszę panie, żeby włączały nagrania dzieciom podczas zabawy (mam to szczęście, że trafiłam na mega obowiązkowe panie przedszkolanki!). Zajęcia nie trwają dłużej niż 15 minut, a na końcu na rączkach oczywiście lądują pieczątki lub naklejki motywacyjne na ubranku 🙂
Czasem czuję że skaczę, pajacuję przed nimi, miny strzelam (jak animator na imprezie dla dzieci), a oni tyko patrzą… Taki brak reakcji może być zniechęcający, ale pod koniec roku pytam "What's your name?", a maluszek odpowiada "I'm  Puba" (Kuba), albo potrafią wypowiedzieć nawet całe zdania jak Iga, z którą filmik pokazywałam w poście o tym czy używać języka ojczystego (możesz przeczytać go TU). Później podczas wakacji dostaję z przedszkola filmik, na którym widać jak dzieci podczas swojego czasu wolnego śpiewają angielskie pioseneczki przy zabawie… Same z siebie! Takie drobne sukcesy pokazują mi, że naprawdę WARTO!
Temat 2-latków na pewno jeszcze wróci. Tymczasem piszcie w komentarzach o Waszych własnych sposobach lub problemach w tej grupie wiekowej 🙂